1) Default avatar does not show on hover. In development mode, this is how it looks like on a broken default avatar:


2) On some hovers (I have now realized this is due to other custom plugins), if it is in the settings positioned as "Top Right", in some aspects, it does not go in the top right, but just in a random spot:
This happened in member profile in "Your Last Threads":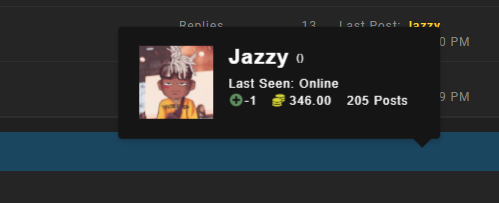 Similar to that, it will also happen in other plugins where you hover over the username e.g. topstats sidebar (recent activity), etc.
Thanks Shade!